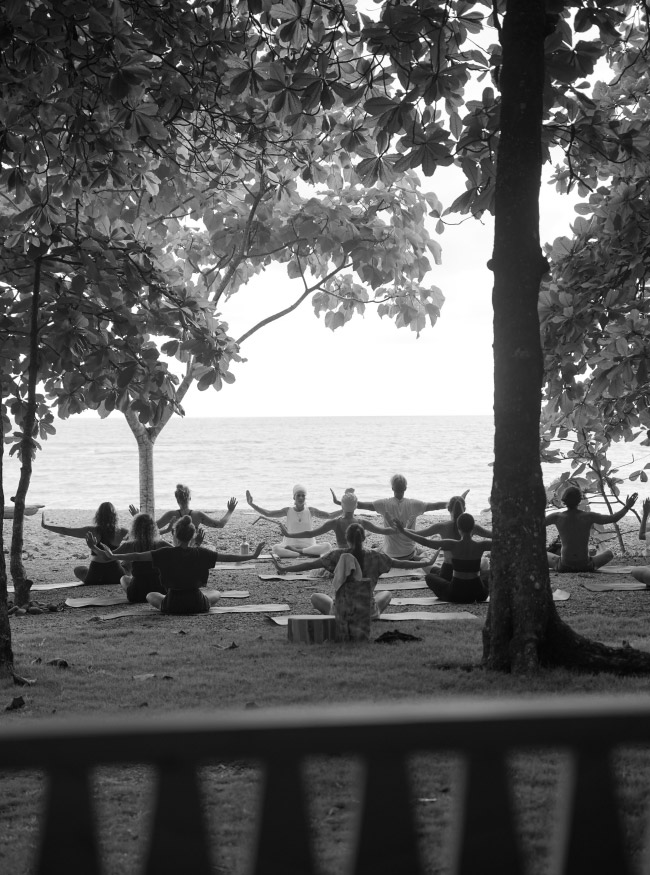 Art class: Intuitive creative expression
Annabelle
Using colours, textures, paints to express our inner worlds, our inner visions from a place other than the mind. With no attachment to results, allowing what wants to birth itself through us. A playful workshop!
$12.00
Swadyaya yoga
Annabelle
A self-inquiry, reflection, self-observation and meditative practice. We will go through deep stillness and long hold within asana.
$12.00
Isvara yoga
Annabelle
A practice of surrendering, acceptance, and "being with what is" with a strong focus on the hips.
$12.00
Full moon kirtan
Annabelle, Ellanah and Felice
Sacred song circle, chanting Sanskrit mantras to attune ourselves to different frequencies & altered states through love & devotion.
Free
Asana yoga
Annabelle
A practice around the duel qualities of alertness & relaxation, effortlessness, ease, grace.
$12.00
Pranayama yoga
Annabelle
A practice of conscious control of breath through increase of prana in the body.
$12.00
Restorative reset yoga
Annabelle
Restorative yoga is a passive, meditative form of yoga that allows you to focus on your breath while releasing tension in your body.
$12.00